REQUEST YOUR PACK TODAY
LIVE GOLD PRICE CHECKER
The calculator provides a guide spot price of gold, and not a quote for your items; the weight of precious stones, other materials and costs are not taken into account. Please see T&C for more info.
Why choose us?
British Gold Refinery can offer the best rates for unwanted gold. Based in the North West of England we are fast becoming the market leader in the gold buying sector thanks to the excellent rates we offer to our customers combined with our exceptional customer service.
The team behind British Gold Refinery has decades of experience, which we have used to put together a superior proposition that leaves our competitors standing. Part of this is our excellent contacts within the industry, who guarantees maximum precious metal extraction from old jewellery.
This means that nothing is missed during the refining process, and therefore we are always able to pay market leading rates. Not all businesses in the gold buying sector are in this position, which is why they cannot compete with us on price. So if you are looking for the best rates for your unwanted jewellery along with top quality service, choose British Gold Refinery.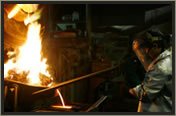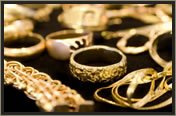 The best choice for excellent rates and first class service
Best Rates: We never splash out on celebrity endorsements or high profile advertising campaigns, so we can offer you market leading valuations
Fast Service: you will receive your free special delivery postal pack within 24 hours
Flexibility: Post your items to us for free, or arrange a free courier pick up. Be paid in cash, by cheque or by bank transfer. The choice is yours.
Based in the UK: there's no need to send your items overseas, our operation is completely UK based
Peace of Mind: We provide free insurance up to the value of £2500 on your items.
No Charge: There is absolutely nothing to pay. We provide free postage or free courier collection and even free quotations, and will return your jewellery to you completely free of charge if you decide not to accept our confirmed valuation.
No Risk: if you are not happy with our offer for your precious metals, we will post your items back to you within 10 days, no quibbles.