REQUEST YOUR PACK TODAY
LIVE GOLD PRICE CHECKER
The calculator provides a guide spot price of gold, and not a quote for your items; the weight of precious stones, other materials and costs are not taken into account. Please see T&C for more info.
What our customers say about us
We believe that British Gold Refinery offers a gold standard service, and we're not the only ones. Here are some comments from a selection of our satisfied customers.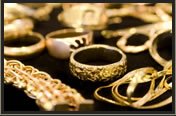 "I was very pleased with the service. The customer services team was very efficient, and got back to me the same day. I would definitely recommend The British Gold Refinery."
- Nigel from Surrey
"I came across your company on the internet and proceeded to collect now unwanted gold items. I duly received your mailing package and two days later your valuation of £650.00. My account was credited the same day. I'm very impressed with your service and response. This was a welcome and unexpected windfall."
- Mr Ede from Lincolnshire
"A good, straight and simple way of selling gold, with a good and quick quote and with payment within 24 hours."
- Russell Porter, Chorley
"Great service, fair price and quick to pay out, highly recommended."
- Roger Beardsley, Nottinghamshire
"Such a straightforward service! I really couldn't believe at first that there was no catch anywhere – it doesn't cost anything, they provide free postage and insurance, they gave me a really good price for my gold. And a very quick, efficient service. Well done British Gold Refinery."
- M Robertshaw from Mansfield
"My mother has asked that I let you know what an exceptionally good service she has received from you. You matched the offer that was made locally which she did accept, saving her the hassle of going back into the town with it ..and also the cheque was in today's post..........amazing! Also the lady who dealt with her on the telephone was extremely pleasant and polite."
- Joanne Joiner and Juila Dowty, High Wycombe
"Thank you very much for the prompt, efficient and courteous manner in which you dealt with my gold valuation. I had no hesitation in accepting your offer as I found it to be very fair and competitive. I would definitely recommend your company and it's service."
- Mr S Frettingham from Nottingham
"I am very happy to recommend you. I received your initial pack a day after applying on line and was very impressed by the professional approach. The service is very easy to use, your communications are excellent and I have had full confidence at every step of the process."
- Sally Bainbridge from Surrey
"I was very impressed by the excellent customer service; the valuation, offer and payment process were smooth and quick. I would definitely recommend The British Gold Refinery."
- Clare from Barnsley
As our service improves and evolves all the time, we receive new feedback from our satisfied customers. We have updated this page with the latest comments and feedback that our customers have given us, so you can read what they have to say before you send your items into us.