REQUEST YOUR PACK TODAY
LIVE GOLD PRICE CHECKER
The calculator provides a guide spot price of gold, and not a quote for your items; the weight of precious stones, other materials and costs are not taken into account. Please see T&C for more info.
A gold standard every step of the way
We understand that your life is busy enough already, so we have made the process of sending your gold to us quick, simple and convenient.
By post
Fill in the form here or call us on 0800 014 8222 to request your free postal pack. You will receive this within 24 hours.
When you have received your postal pack, place the items you'd like to send to us inside the padded, prepaid special delivery envelope included.
Take the special delivery envelope to the Post Office and send it to us.
Remember to keep your receipt as proof of postage.
Your items are fully insured from £750 and up to £2500 on request.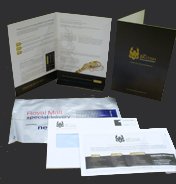 By courier
We are also the only website that offers a free courier pick up service for added convenience.
To request a courier pick up fill in the form here or call us on 0800 014 822.
A suitable time will be arranged with you for our courier to come to your house to collect your items.
If you opt to use the free insured courier pick up service and the estimated value of your items is more than £50 there may be an additional charge for insurance. This is usually 2% of the total estimated value.
For items collectively worth £1000, there is a flat rate insurance fee of £20.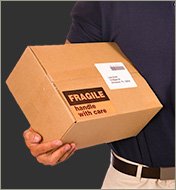 Don't want to wait for your Postal Pack to arrive?
No problem. For an even faster service simply print out the form here and fill it in. Place this into a special delivery envelope with your items then send it to us. We will refund you the cost not only of postage but also of any insurance.
We have received your gold – what happens next?

The valuation
Our experts examine your gold as soon as it arrives and assess its value based on the pure gold content and weight of each item.
We have special equipment for quick and accurate testing.
We can confirm your valuation for you over the phone.
Whether you sell or not is entirely up to you. At this stage we can return your items to you as part of our 100% Satisfaction 10 Day Item Back Guarantee.

Payment within 24 hours
If you do decide to accept our confirmed valuation we will make sure your payment reaches you within 24 hours.
We offer three payment options – bank transfer, cheque or even cash
The choice is yours